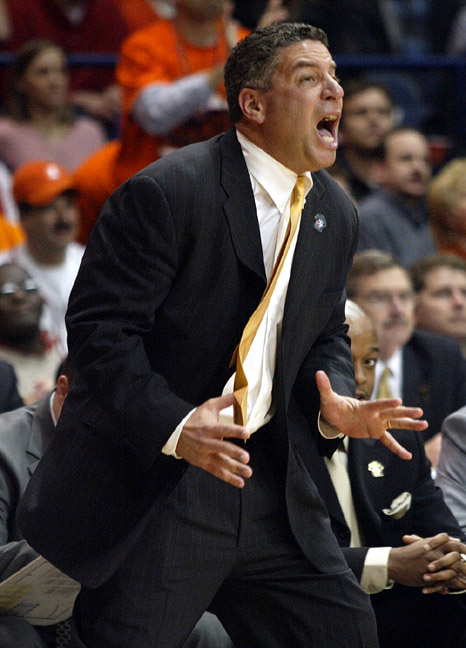 KNOXVILLE, Tenn. -- Tennessee basketball players Anthony Passley and Jordan Smith were charged with possession for resale on Sunday when the two were discovered in a parked car with 15.2 grams of crack cocaine.
"I am very disappointed in these young men," Tennessee coach Bruce Pearl told the
AP
.
Pearl continued, "Why the hell didn't I know about this? I'm always looking for a fix. We're gonna have to punish these young men, but I can understand where they're coming from...crack's some good shit."
Passley and Smith were suspended indefinitely from the team.
Pearl has no history of drug use, but based on his profuse sideline-sweating, one may conclude that Pearl coaches high.
"I don't usually fuck around with crack," Pearl told sources. "With this new contract I got here (at Tennessee) I can afford the real shit."
Pearl was referring to powder cocaine.
Passley, a redshirt transfer from UW-Milwaukee -- where Pearl coached last season before coming to UT -- was released on bond, as was Smith.
"I came to UT with Coach P.," Passley told sources. "I knew we were goin' big time. D-I baby. It's like goin' to the show. Now we could move away from soft shit like mushrooms and get a real good ring goin'. I never thought we'd get caught. Fuckin' crack will do that to you."
Pearl denied being involved in any sort of drug ring, but he was in deep sweats while talking to reporters. The sweats are thought to be genetic, not drug-related.
Asked if he had a crack pipe in his pants or he was just happy to see reporters, Pearl said, "both."