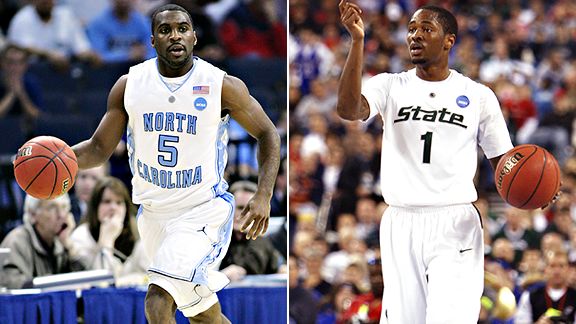 Thanks to your favorite sports site for the graphic

The big game's tonight. Who you got? Jordan or Magic? Tobacco Road or Auto Row? Carolina Lily or Apple blossom? Wright Brothers or Henry Ford?
Zach and I both picked UNC to win it all in our brackets, but I'm ahead in points so far. Here's hoping for an exciting final, especially after such a lackluster tournament. I'll stick to my guns and pick UNC.
Your pick in the comments please...